Truphone Personas
Truphone is an international mobile network offering SIM-based and eSIM mobile services to both businesses and individuals, mobile phone calls and SMS recording services for businesses and multinational enterprises in 196 countries.
Challenge
When joining Truphone, company stakeholders were usually referring to their own experiences when describing the products and services. This led to a discontinued experience between teams and the way the preposition Truphone website.
Goal
This meant user personas were needed to provide Truphone stakeholders with a shared understanding of users in terms of goals and capabilities.

Persona research
The persona profiles were created following user-centred principles, together with documentation form Marketing, Sales, Service Delivery Managers, Customer Services and were verified with stakeholders throughout the company. Truphone personas are based on the target groups research materials based on qualified sales leads and existing clients. The Personas are revised and updated on a regular basis.


There are divided by different categories: primary and secondary; business and consumer; external and internal.
  
Primary Personas - Business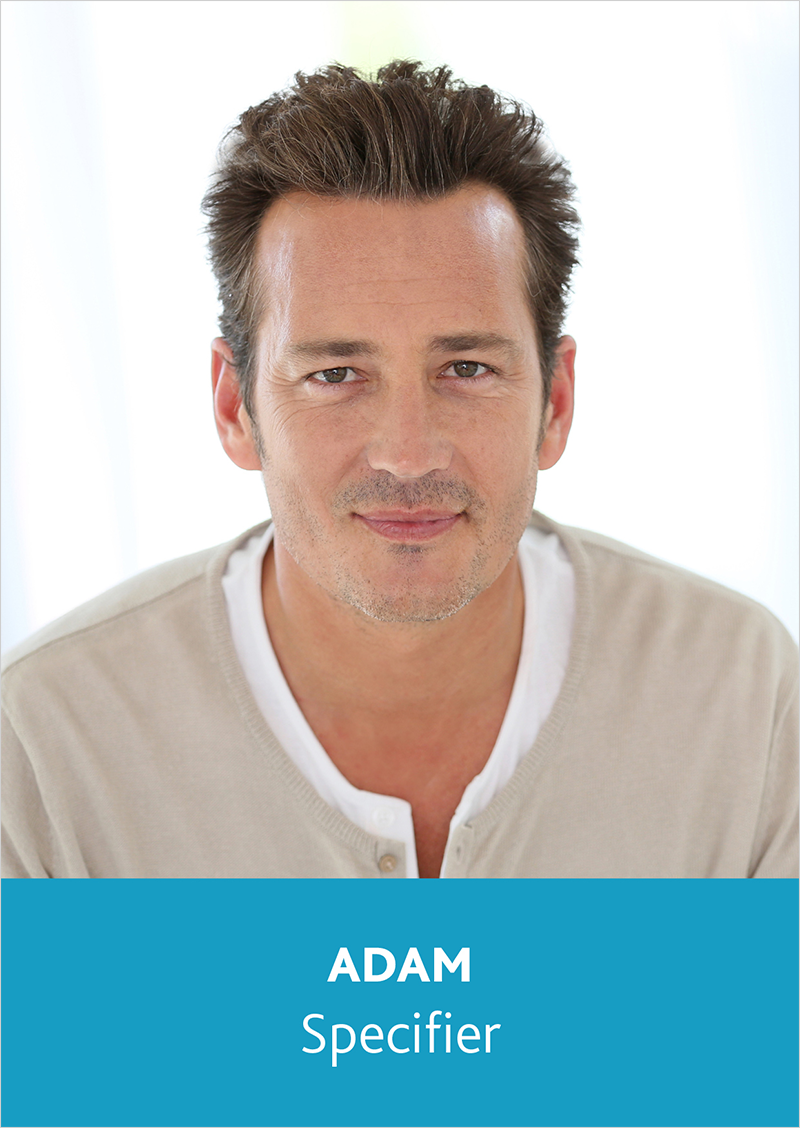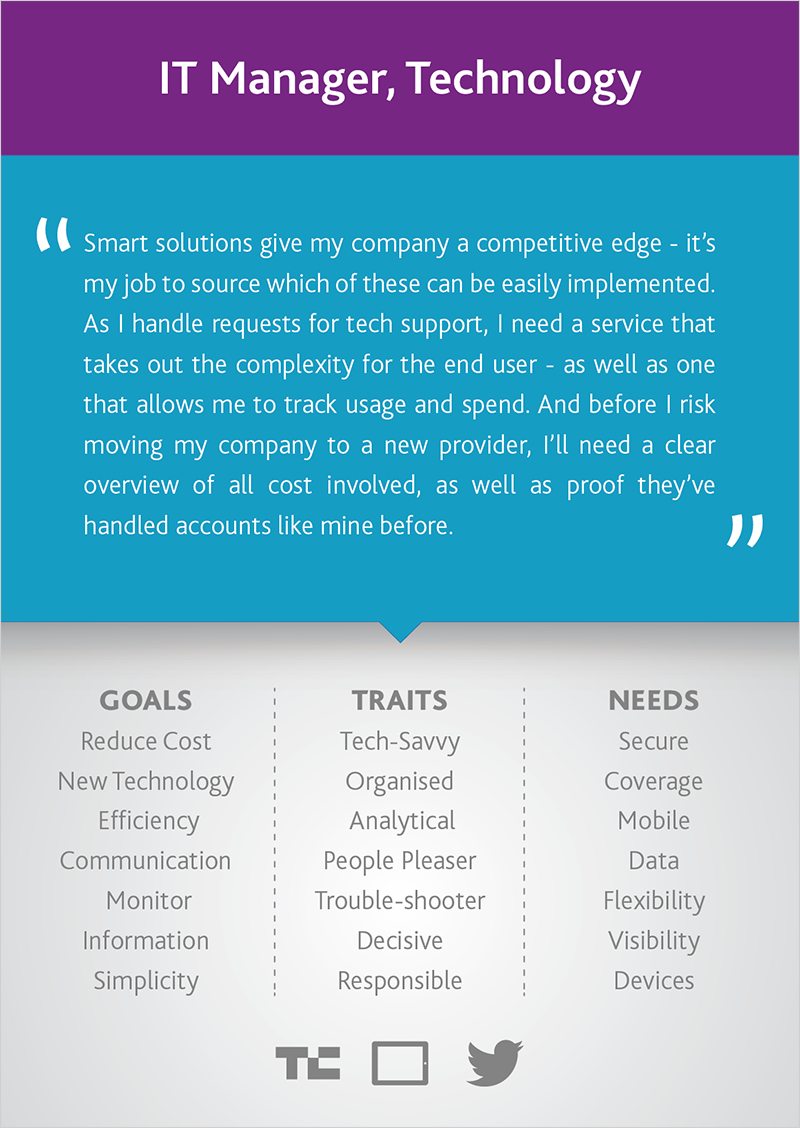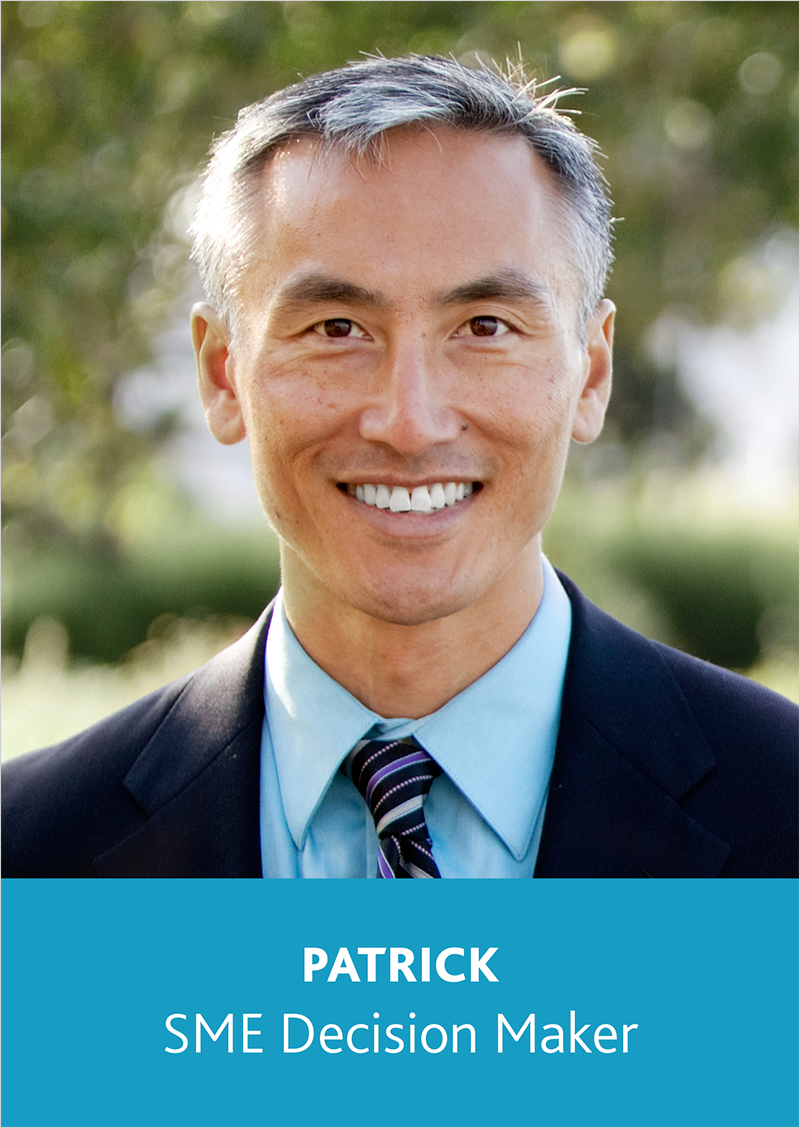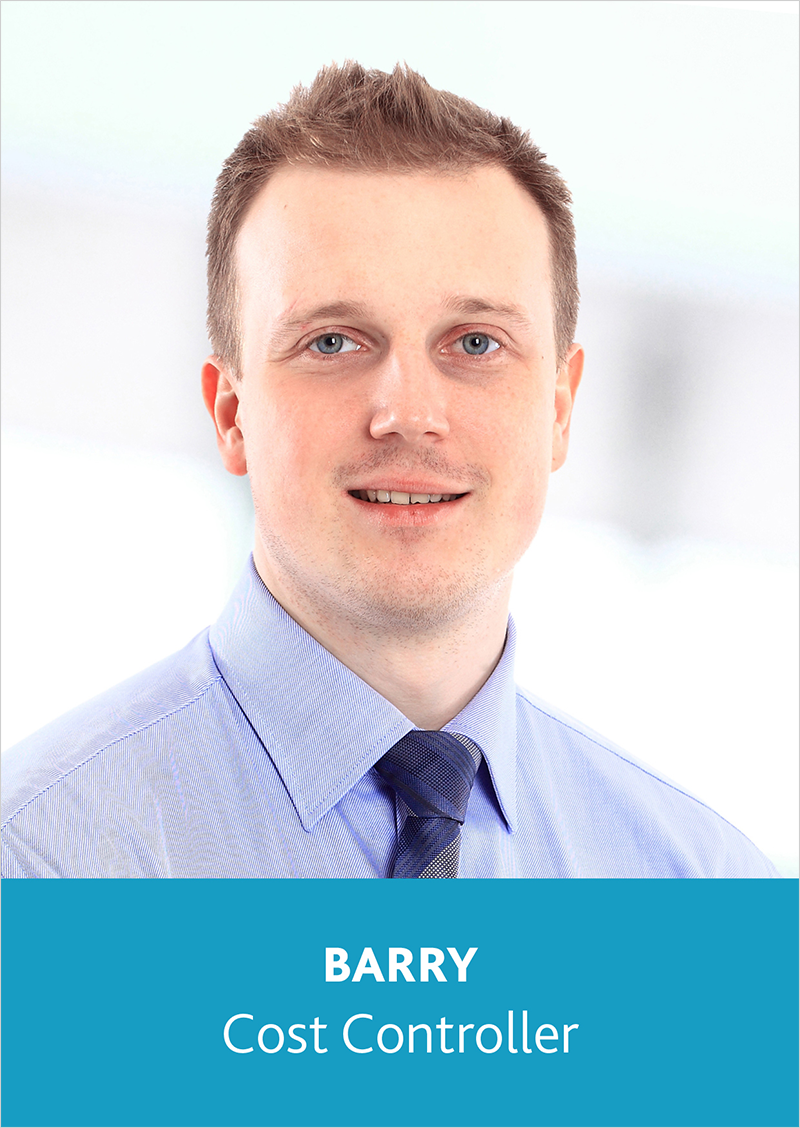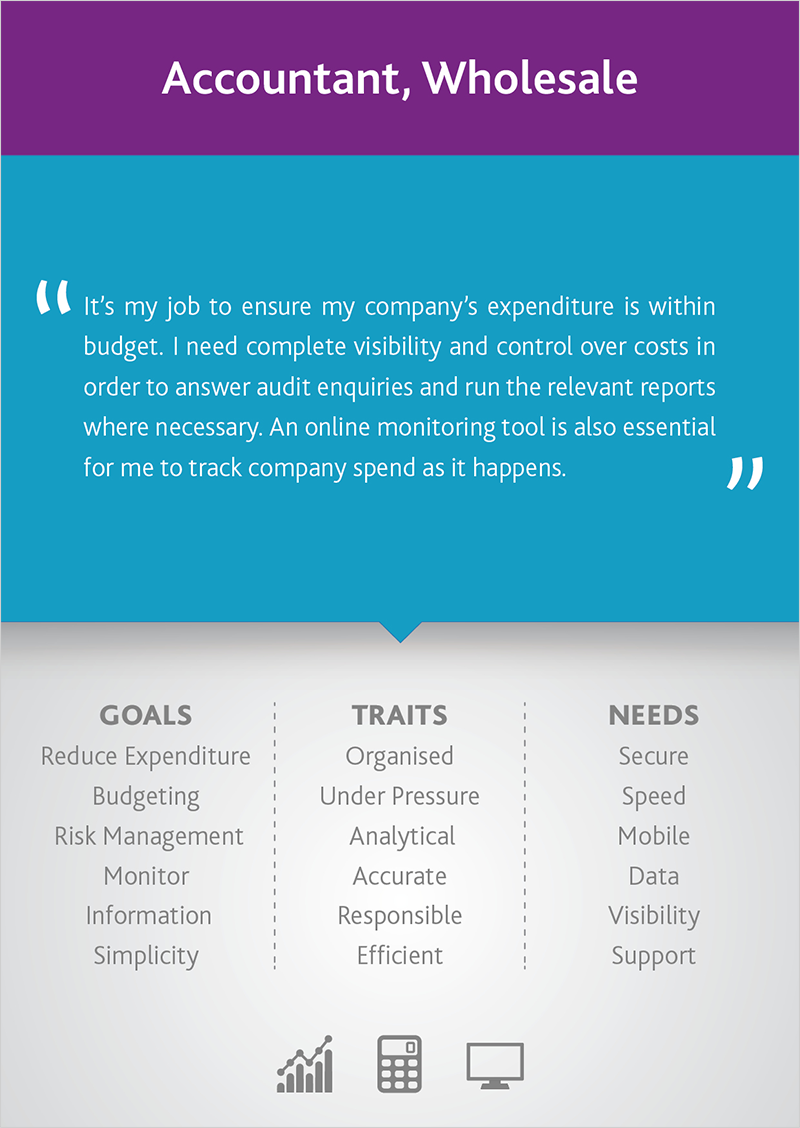 Secondary Personas - Business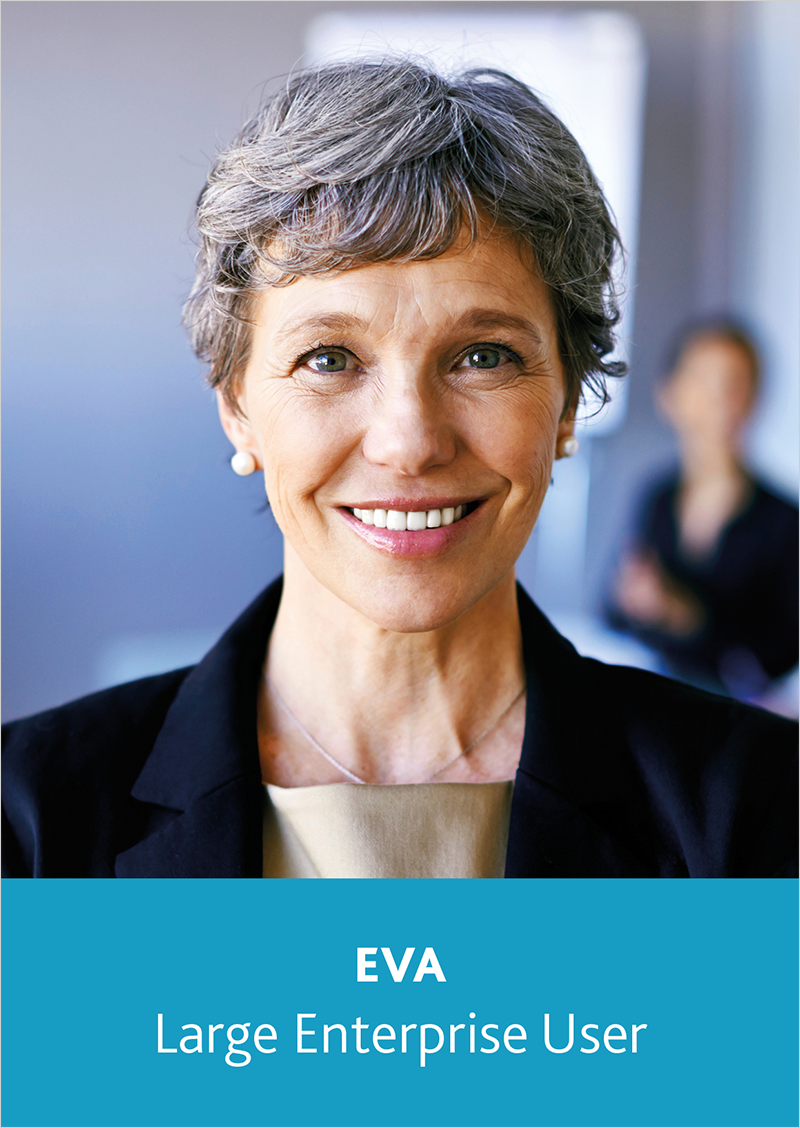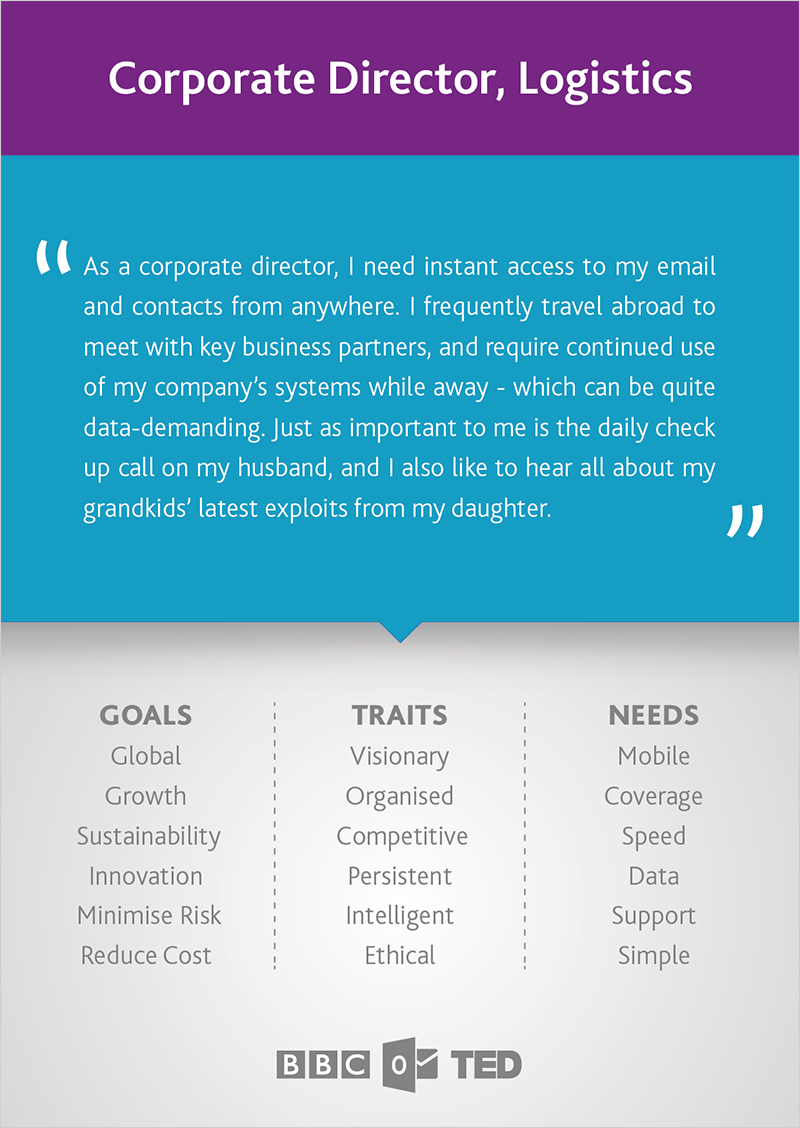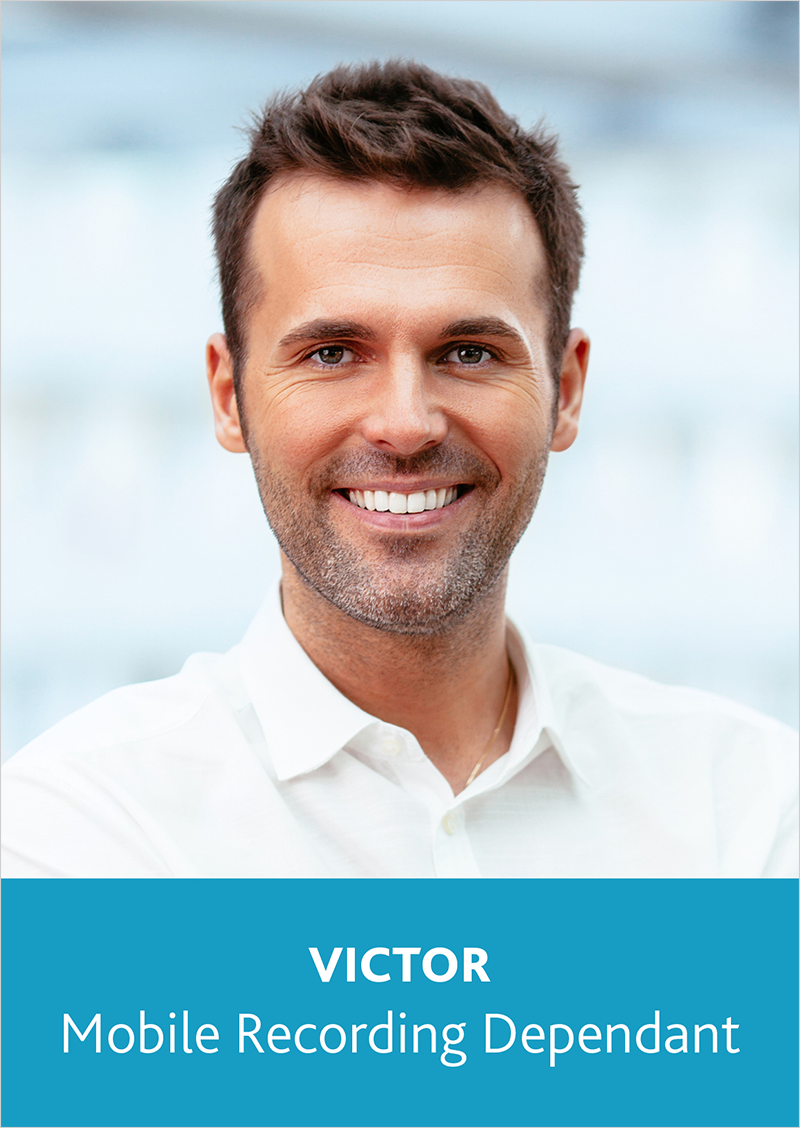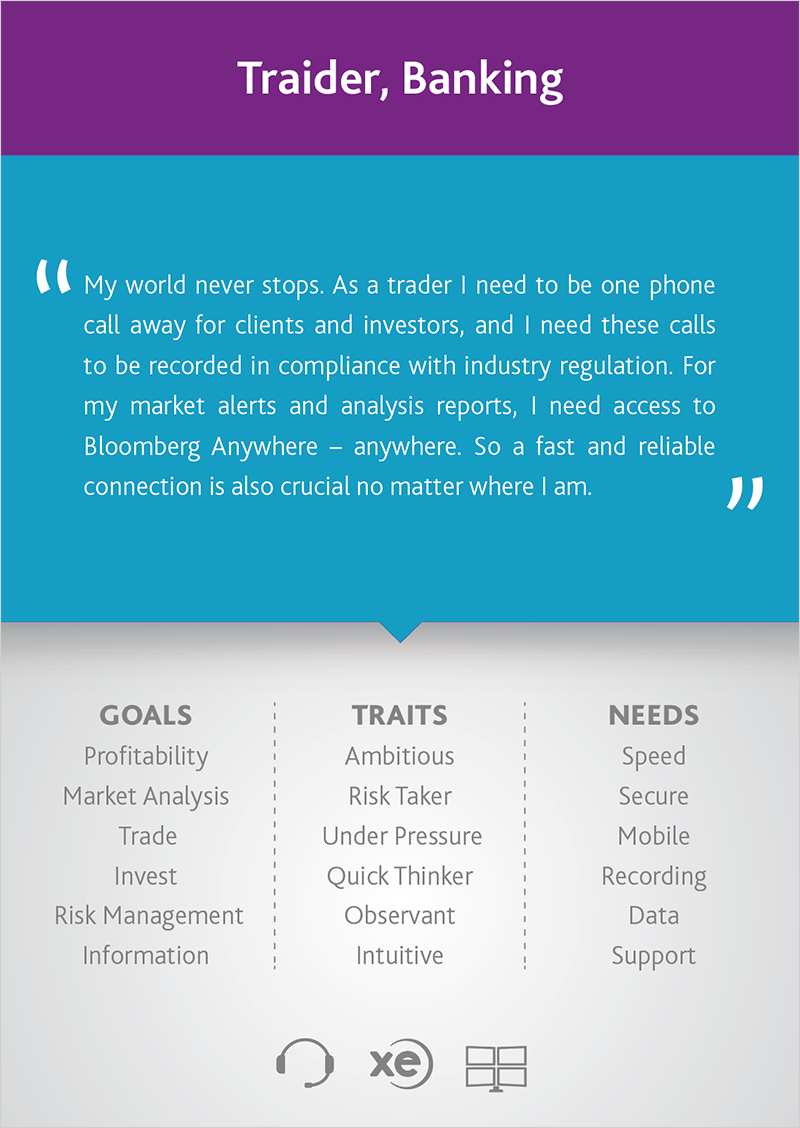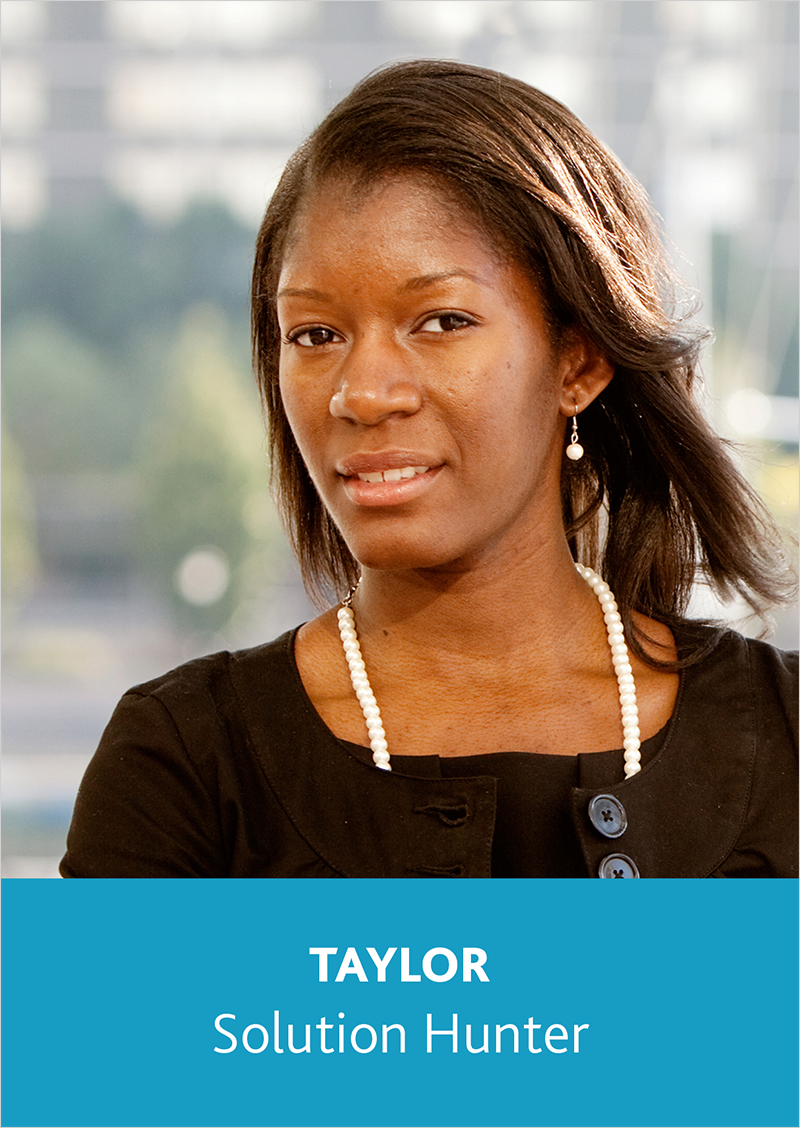 Secondary personas - Consumer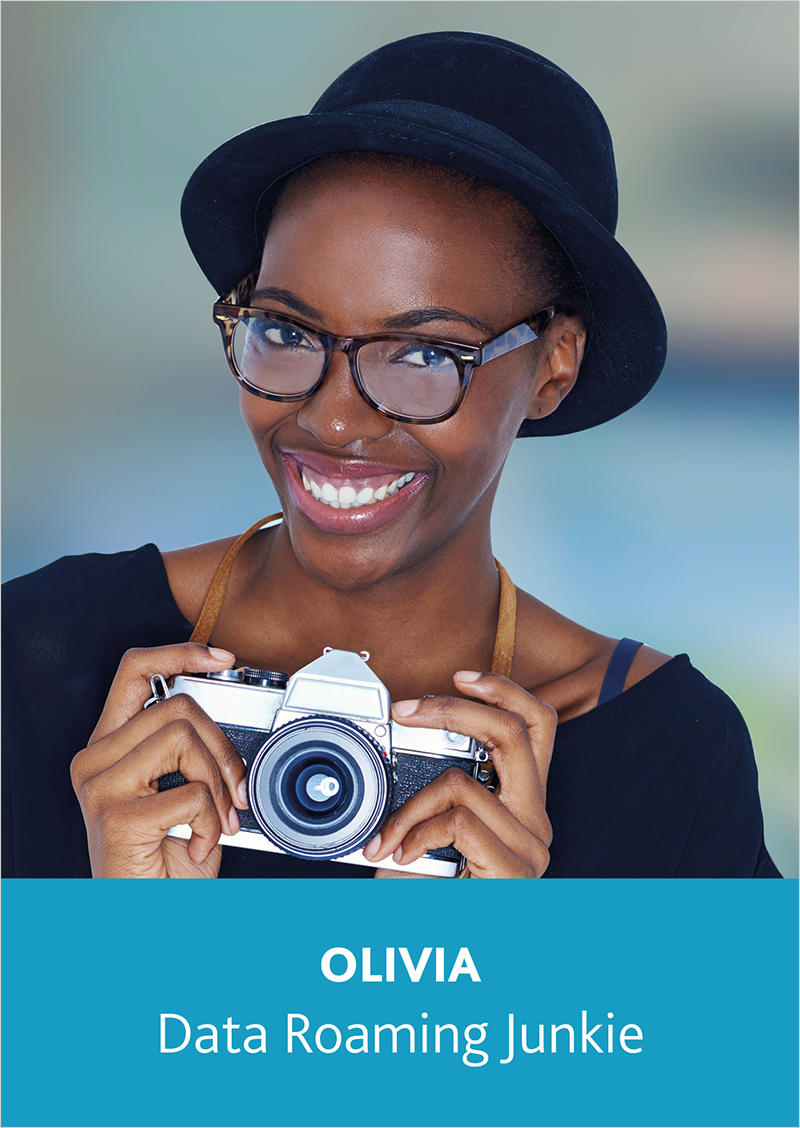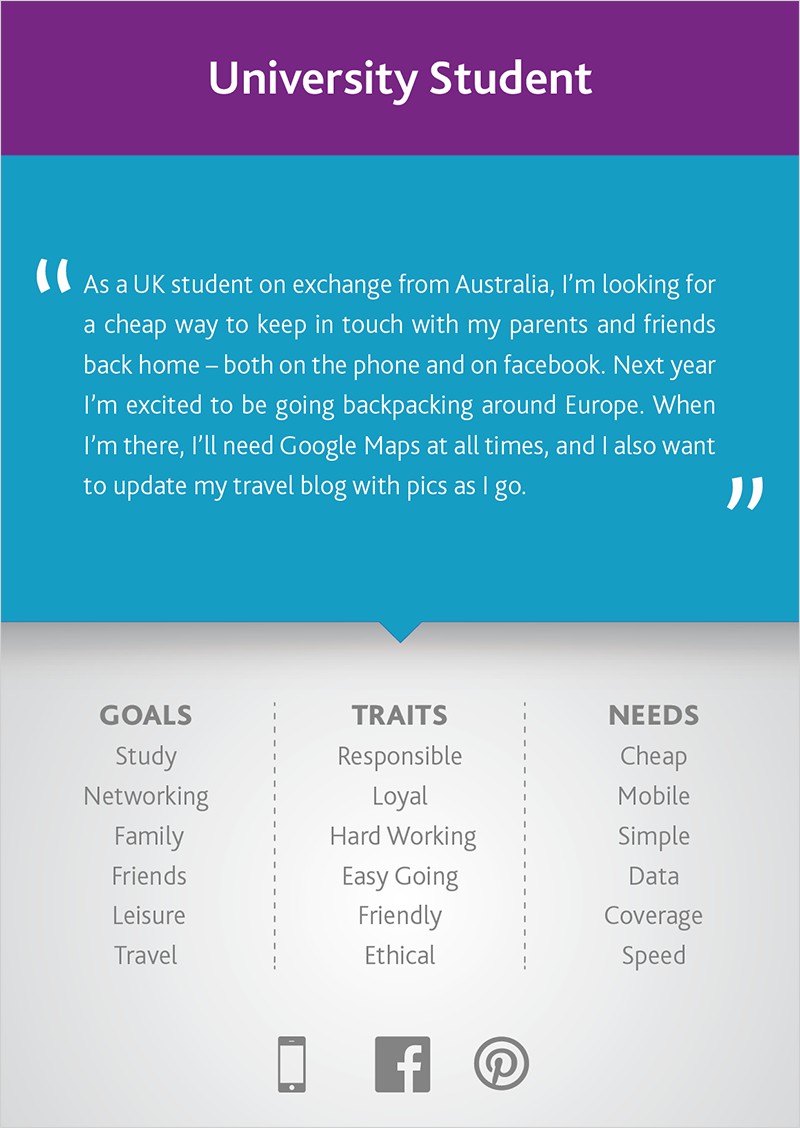 Secondary Personas - Internal