Apple SIM - UX
Challenge
Thanks to Apple's innovative technology the users are now empowered to choose, buy and switch between mobile data provider directly through their iPads. However due to Apple SIM (also referred to as eSIM) being a new concept users had a hard time understanding how it works.
Not many mobile providers have partnered with Apple yet, so research and competitor analysis was not easy. There was hardly any documentation on Apple SIM available. With the hefty Apple NDAs signed it was impossible to run user testing and research.
AIM
Provide a super quick and easy purchase process/claim free trial so as the user to download the eSIM, to be able to use and explore this new iPad feature. Once the eSIM is downloaded the user can use the Truphone data plan in 40 countries and buy from from any of them not just from their home.  
My Role
Produced interactive wireframes based on Product and BA requirements. Worked with the Architecture, Network and Development teams to deliver user journeys and final visual designs. 
After launch run user testing and created reports to the business on the improvements we need to make and recommendations on the features to follow. Watch this space!
Featured on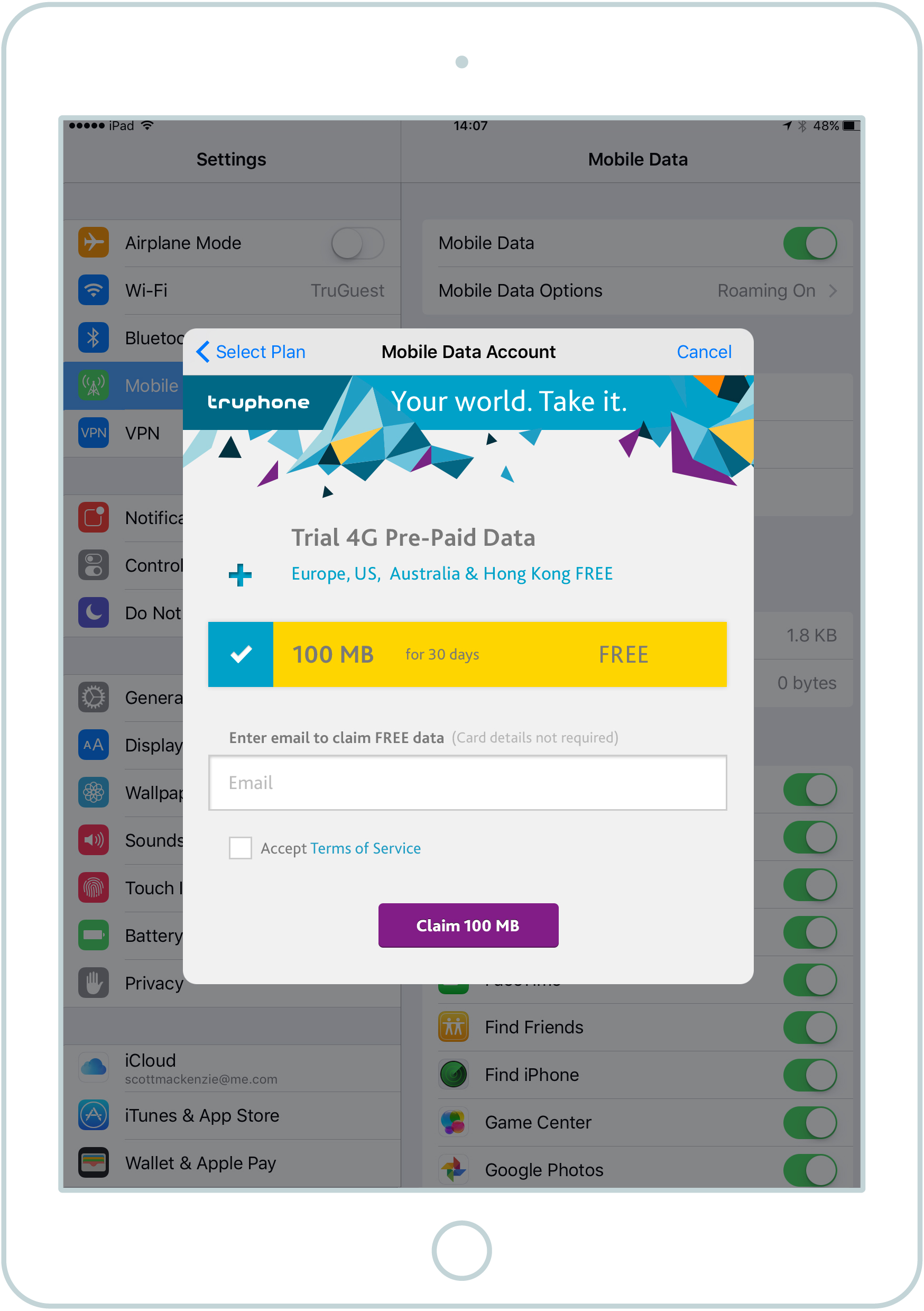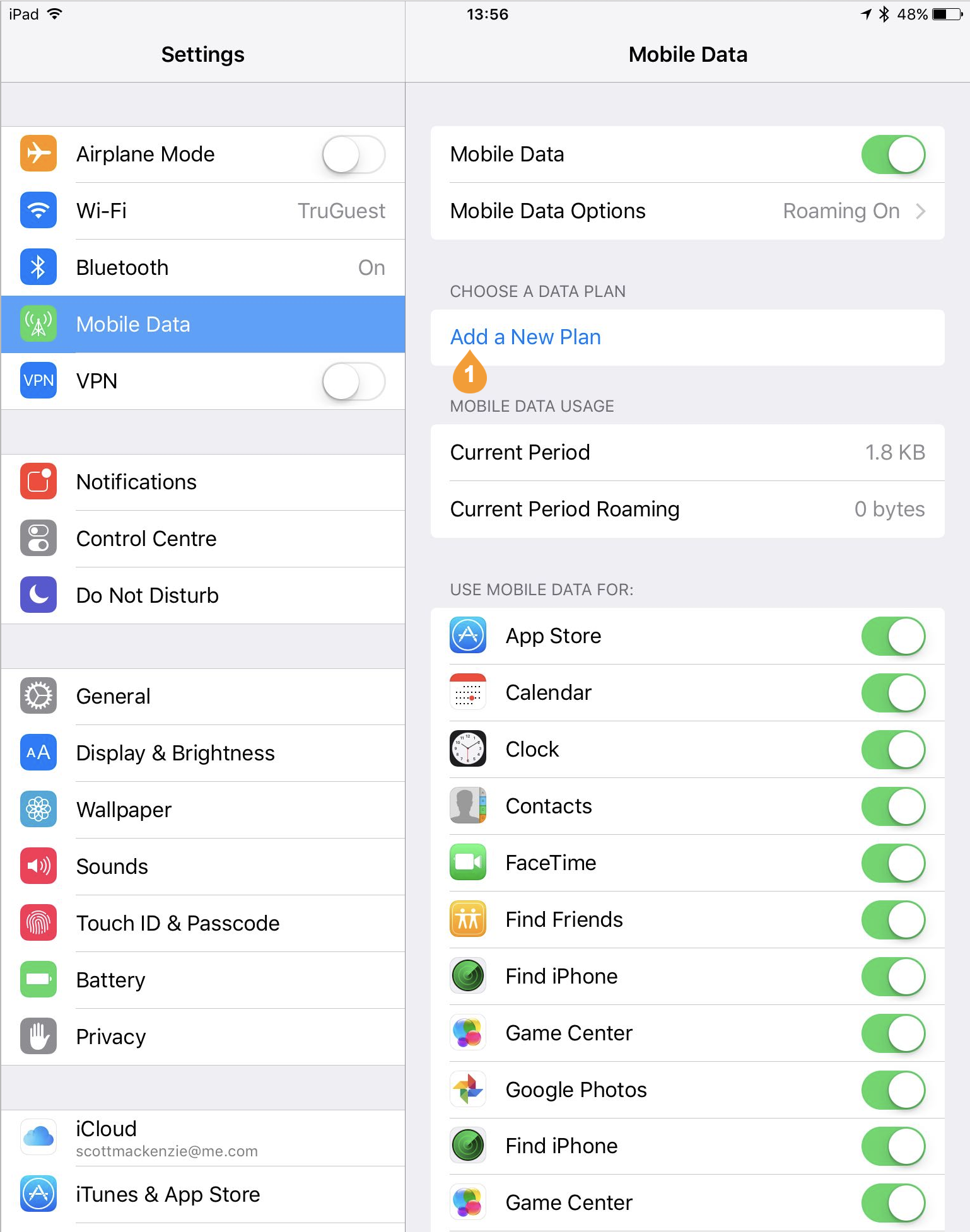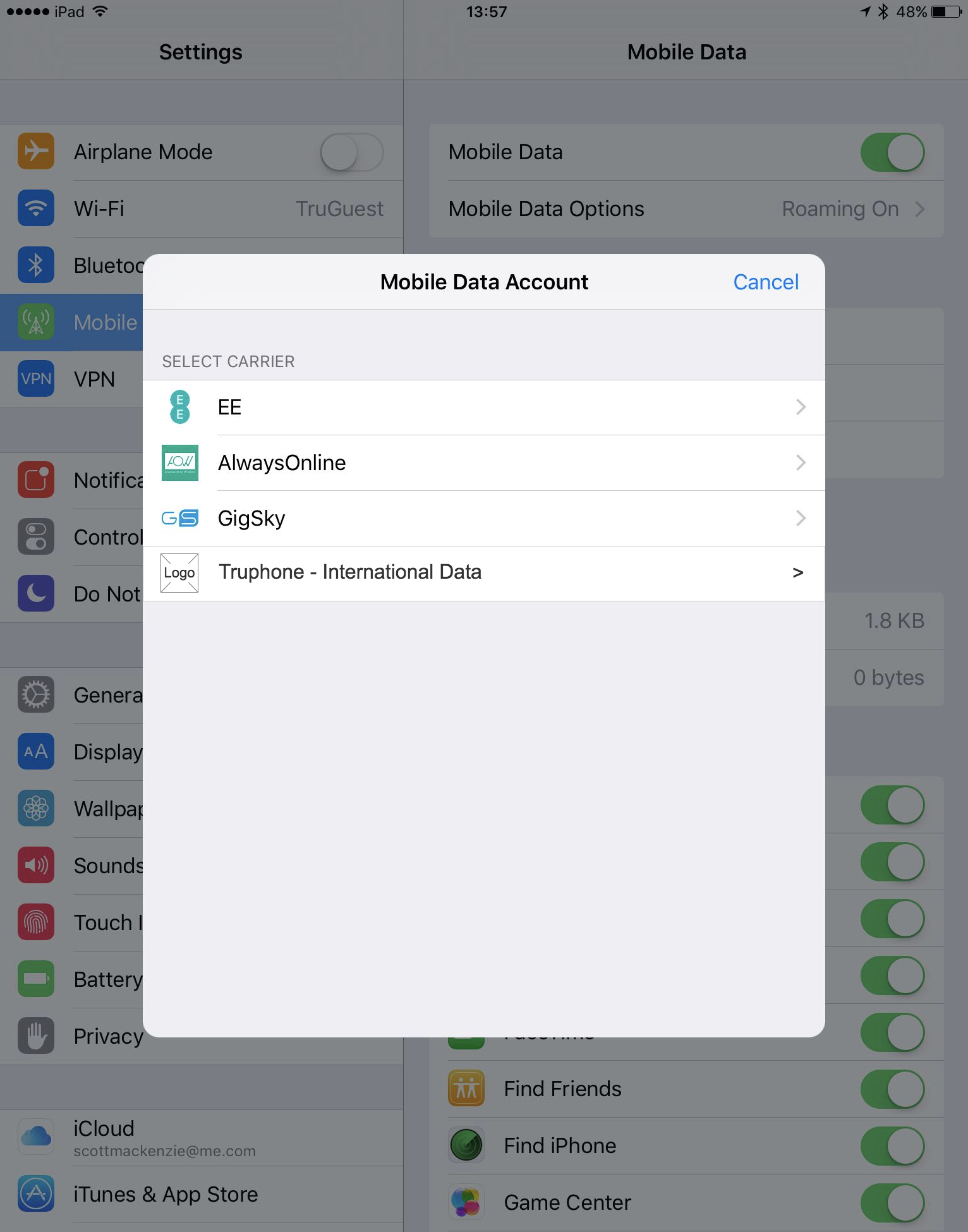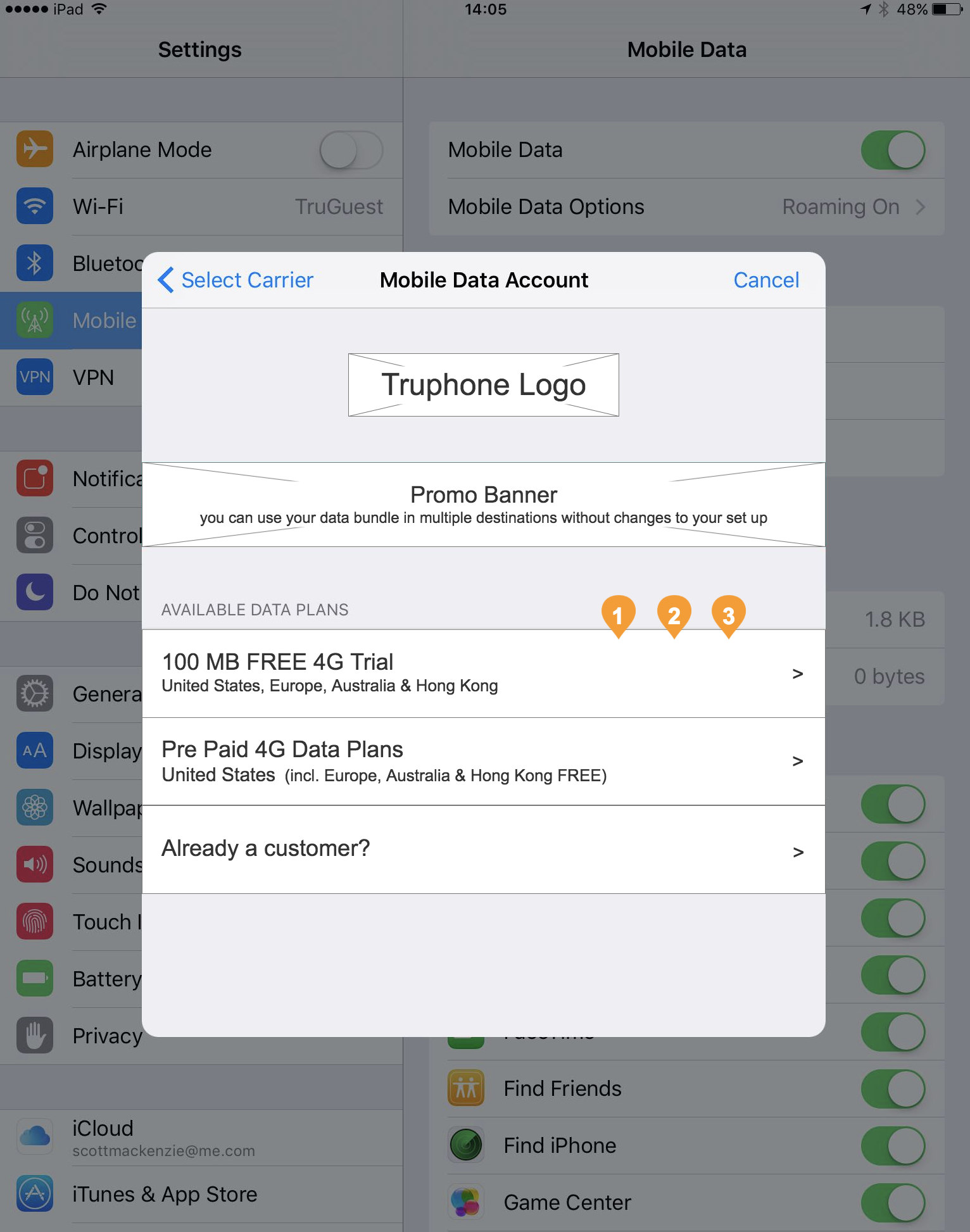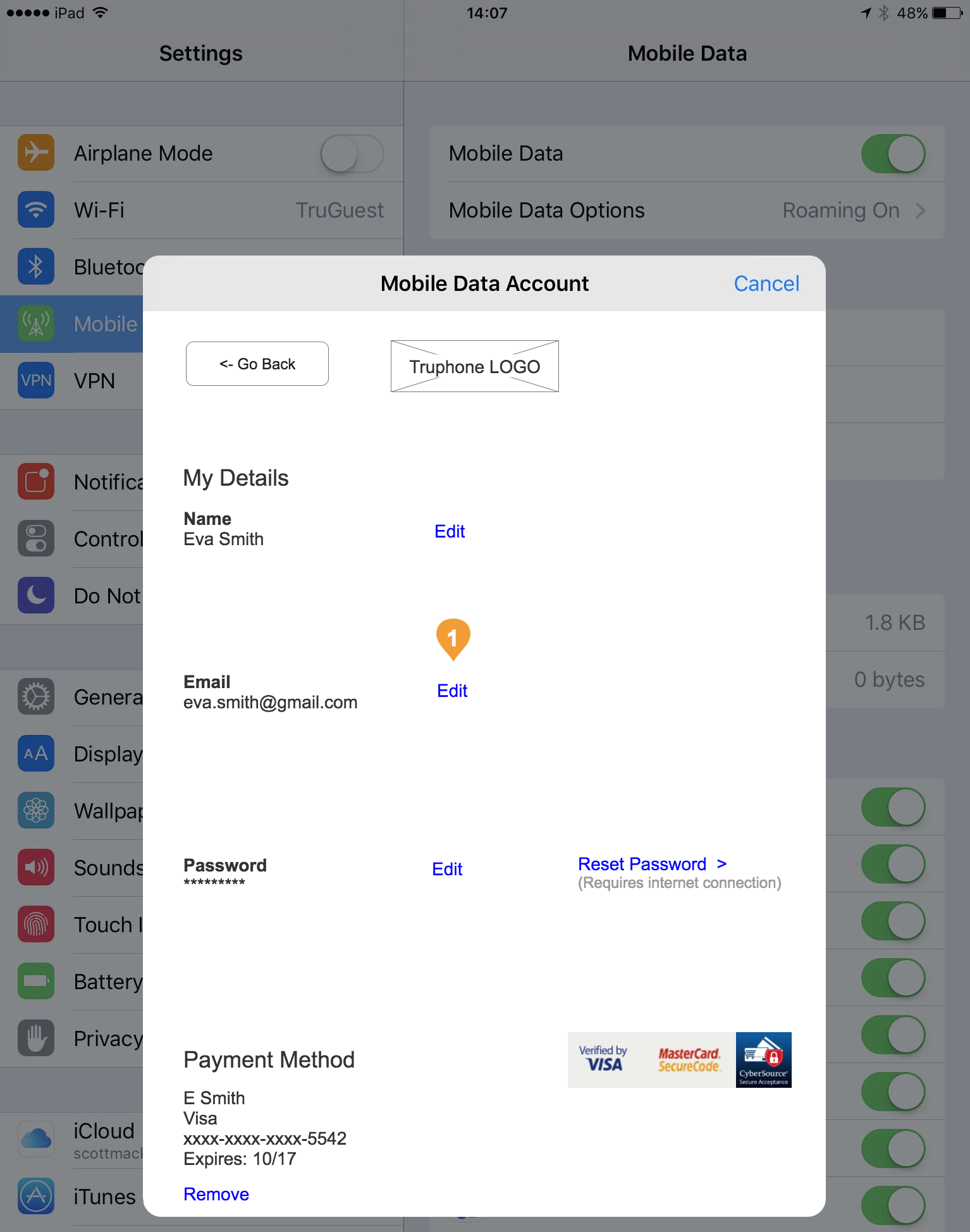 Wireframe
http://unsw63.axshare.com/#g=1&p=overview