Bulgarian Cultural Institute
The client is a representative of the Bulgarian Ministry of Culture abroad.      
I have received a request from the client which included research, preparation of the requirements on the website content, wireframe and branding.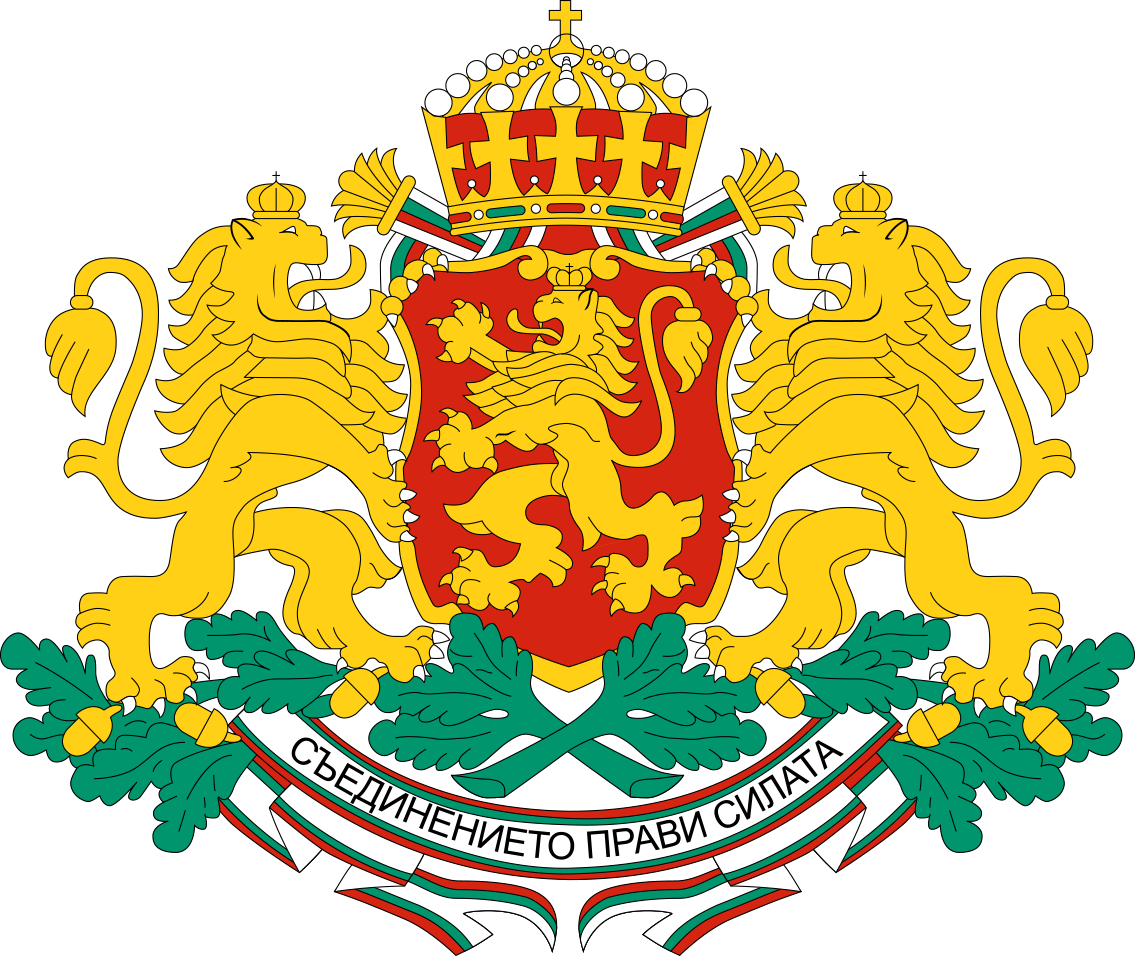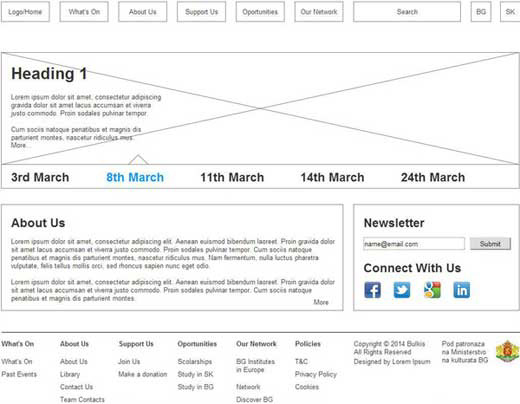 The "What's On" page includes the programme of events happening at the institute, such as concerts, exhibitions, workshops and talks.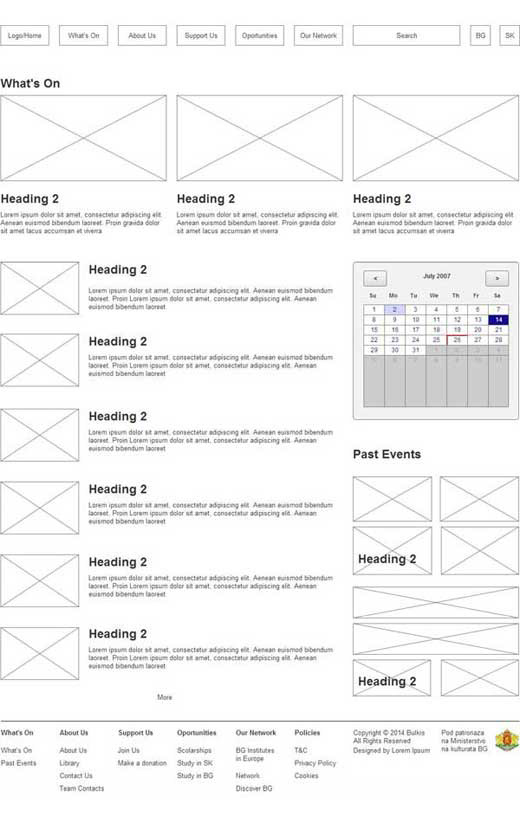 Events description page includes description, social media RSVP, links to the next and previous events, calendar linking to all the monthly activities and a newsletter sign up.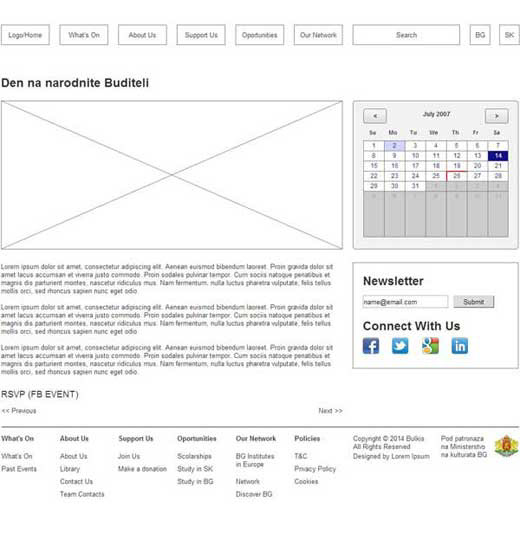 The "Past events" page was extremely important  for this website since the Bulgarian Ministry of Culture needs to be able to monitor how the institute is performing.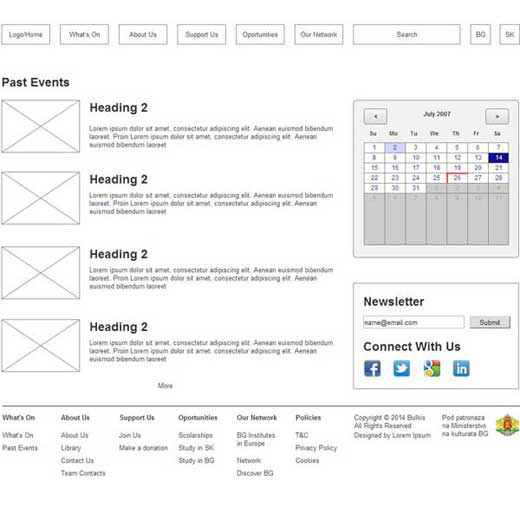 The "About Us" page includes description of the Institutes activities, the contacts section and information about the Institute's library and access to the library catalogs.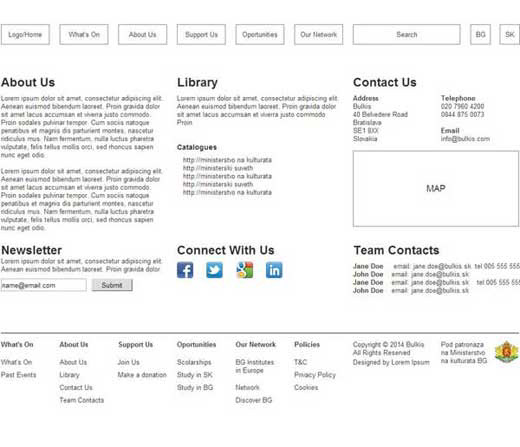 The Network page includes links to the other institutes in Europe and links to the relevant government institutions.
​​​​​​​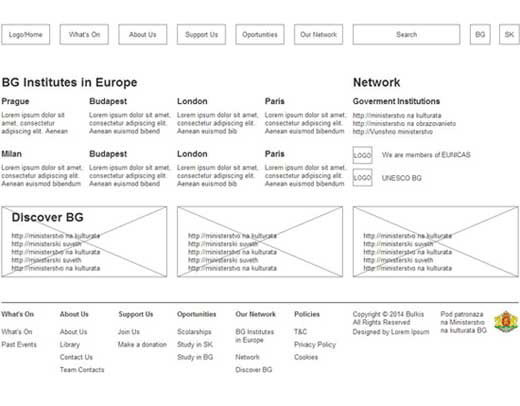 The website was designed to be responsive from the start.
Tablet                                                                                     Mobile