video player designs & apps
I have created player designs for Daily Mail, Rightster and Videojuicer. Here I also present in-player apps which travel with the video wherever

.

it has been shared
 thanks to being part of the embed code

.
A small app part of the player bar. When the player is loaded, the monochrome logo drop is visible. The box expands and the full colour logo reveals on rollover. On click it takes the user to videojuicer.com. This app has been optimised to show only the colour drop if the embed is a smaller size.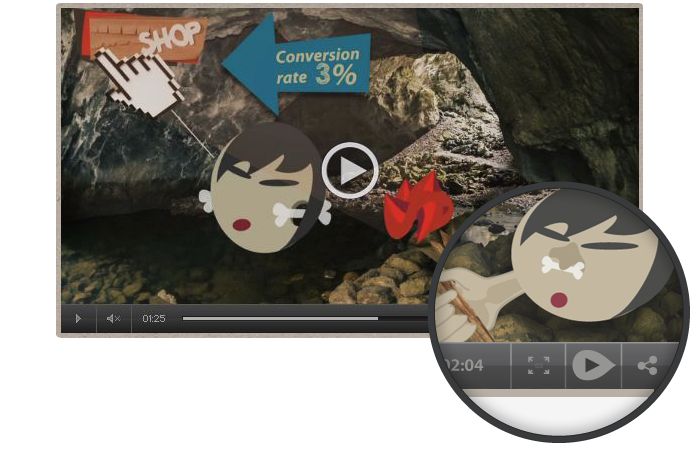 I have created many overlays for Videojuicer's player. One of them is for the famous club Pacha. It was for a Facebook competition to win tickets for a weekend in El Hotel Pacha Ibiza for the opening parties in 2012.
​​​​​​​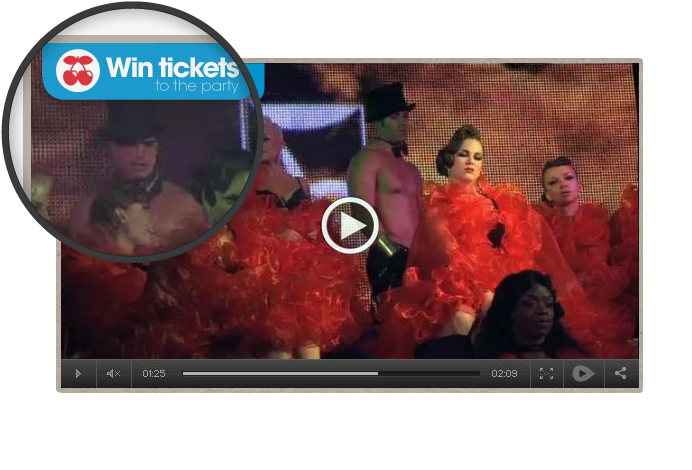 rightster player designs & playlist app
I've designed the new generation player, playlist app and ads player for Rightster. The player allows the user to skip between videos and watch live streaming events. Reportage images are by Nikola Mihov. 
​​​​​​​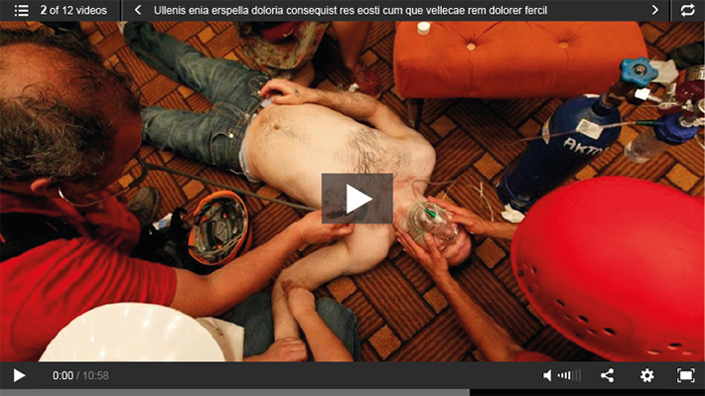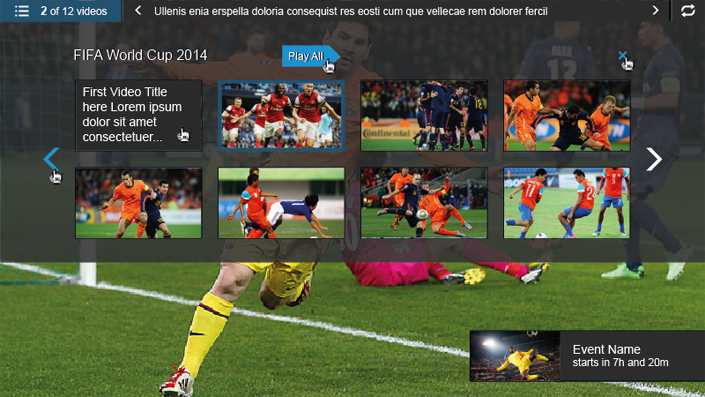 Advertisement player. The smaller size of the player allows more space for any click through overlays.
daily mail player
I was asked to create Daily Mail's Player and related video apps at Rightster. 
​​​​​​​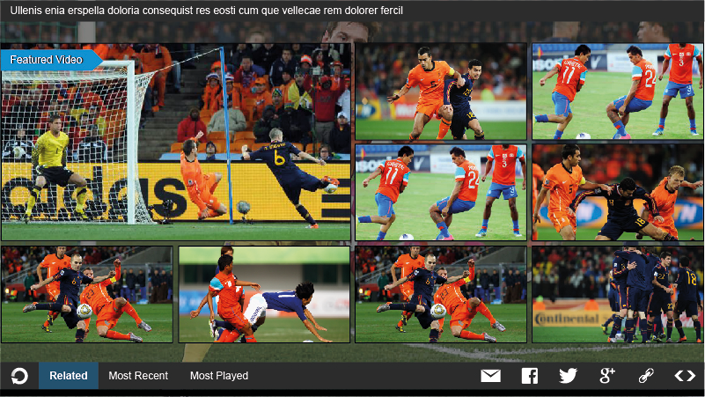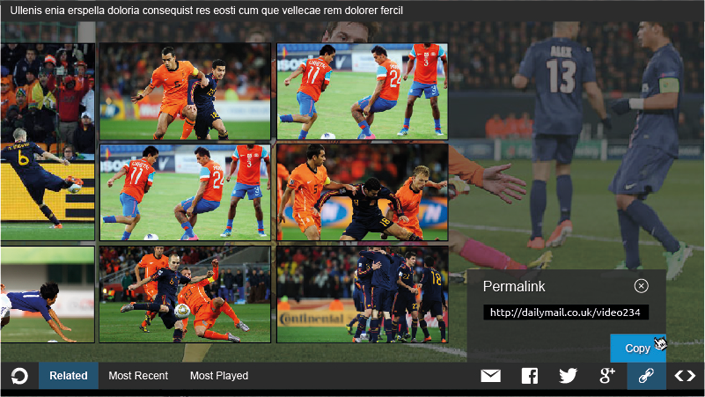 HTML5 mobile version of the player with gesture interactions.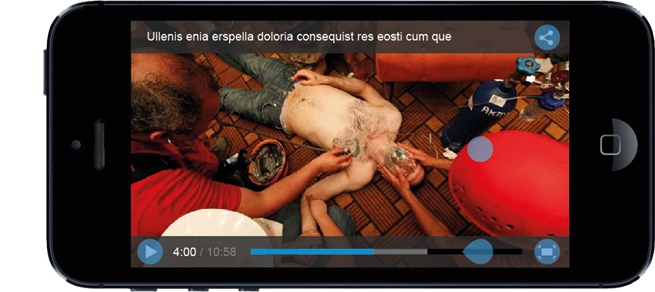 amazon shopping app
This app allows the user to have a unique shopping experience while watching a video. It works on any URL the video is embedded. This app pulls in products specified from amazon.co.uk  thanks to Amazon's API. It also allows the user to checkout with their Amazon ID.
​​​​​​​

Designed representation of the app.
​​​​​​​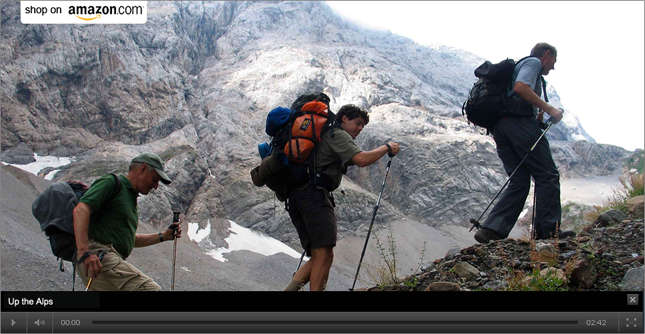 App when video is being played. 
​​​​​​​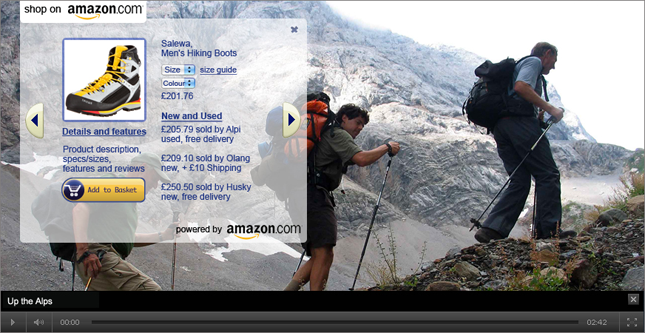 On rollover transparent windows pops up with a single item displayed. The arrows allows the user to browse variety of products.  
​​​​​​​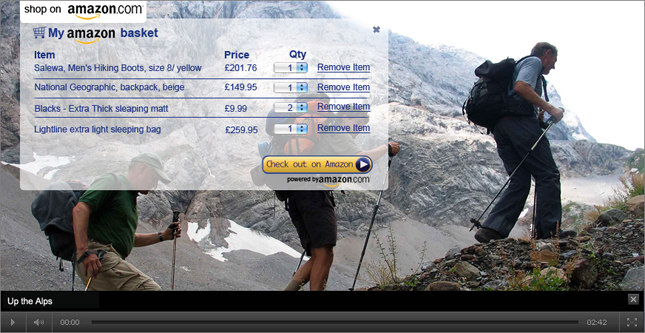 When products are added to basket the user has the chance to review the order. When "Check out on Amazon" button is clicked, the user is sent to the standard check out amazon.co.uk page, where a secure payment can take place.
videojuicer player & apps redesign
I've redesigned the Videojuicer HTML5 player UI to work on tablet and mobile. I've increased the player bar to be finger friendly and added the Videojuicer drop as a seeker. I've also rejigged and introduced new designs of the shopping and sharing apps for video.
​​​​​​​